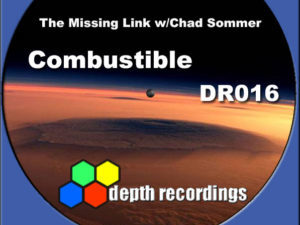 DR016
Released: 4/5/2015
Our old friend, The Missing Link, returns and joins up with newcomer Chad Sommer to give us another minimal techno gem: Combustable. As you've come to expect from Link, his track is filled with glitched-out percussion, eerie synths and a chuggin' groove. From Chicago and new to our camp, Chad Sommer gives the track a progressive house workover that we think you're going to quite enjoy. Lastly, Chad's original work NaNaNaNa gives the release a little Chi-Town flare.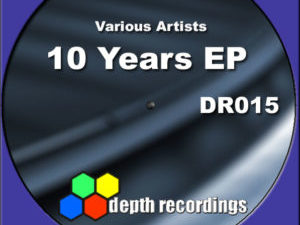 DR015
Released: 11/1/2014
10 years ago, we started Depth with the idea that good digital music should be free and artists should be supported through gigs. We kept the number of releases low and focused on quality over quantity and the proof is in the download. To celebrate our decade of free, unique music, we have this special release with 3 of our artists. Zuko gives us a deep and moving house number, which we have come to expect from this house veteran. Brandon gives us a tech house romper that samples a well-known 90's speed garage tune, and finally, we got our buddy F Stop (Matt Fiveson) to give us a minimal techno offering that is no less than aural perfection for a minimal head. Here's to 10 more years!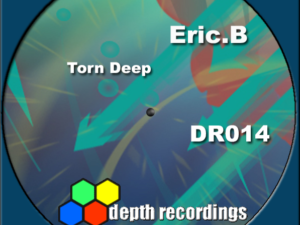 DR014
Released: 3/3/2014
Back from a long stint in house music rehab, Eric.B brings us a new track, which we turned into a wicked 4 tracker. We got another killer remix from Zuko, which will fill any set/mix with the vibes you need. From Denver, ben A gives us a heady, bass-heavy number and Slow Moe gives us a wicked pitched-down remix with a sample you're sure to remember.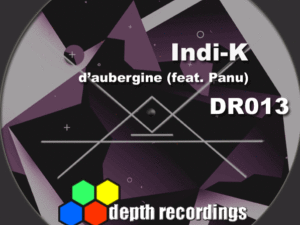 DR013
Released: 10/8/2013
From France and a relatively new face on the scene, Indi-K brings us a romper of a tech house tune with a throwback feel to mid-90's house music in the San Francisco rave scene. Accompanied by a haunting vocal from Panu Moon that speaks of a voodoo priestess in the south, we think you'll find this track to be as heady as it is dancefloor-friendly. Plank gives us a remix a la his usual style, with a different take on the vocals.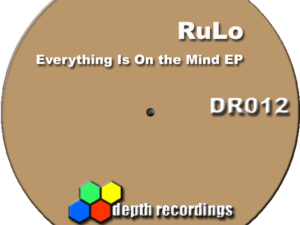 DR012
Released: 4/11/2013
From Uruguay, we bring you a great new talent that's already made a name for himself in his home country. With appearances on the ghrk and Kreativa netlabels, we're happy to have his luscious sounds in a Depth release. His sound can best be described as Detroit techno and house with Chicago funk mixed in, with the occasional dub techno elements.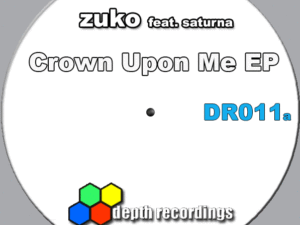 DR011a
Released: 1/27/2013
Back from far too long of a hiatus, we bring you an amazing new artist from the Left Coast: Zuko. The title track has 2 mixes; the 'Ocean Wave Version' is a stripped-down, deep excursion into the vibe with amazing vocal work from Zuk's friend, Saturna. In the 'Deep Tech Version', we get a funkier, more Philly style of house that's sure to cater to the fans of Kevin Yost and i! Records. 'Somber Flight' is nearly 10 minutes of tech house in a classical, sweeping chord and broken beat sound we knew and loved from labels like Immigrant in the early 2000′s.
podcast001
Released: 2/8/2013
We've got something new for all you Depth fans: a monthly (or so) podcast. These mixes will display some of the best new music out there, mixed in with Depth Recordings releases, both new and old. To start us off, Brandon offers us a lovely house mix that flows between deep, tech and progressive house. If you're familiar with his promo mixes, you'll enjoy this one. So turn it on, let it ride and if you like the music you hear, SUPPORT THE ARTISTS!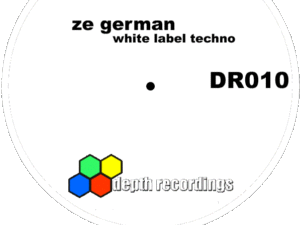 DR010
Released: 10/23/2011
Hey everyone! It's been a while, but we think you'll find the wait worthwhile. We have a new 4 tracker for ya from someone only known to us as 'Ze German'. We don't know much about the lad, but we know he likes drummy techno and has a penchant for bootlegs. So enjoy some techno that isn't 'minimal' or borderline trance and share the love with those you know who enjoy this stuff like we do.
Track 1 samples "In The Bush" from Musique
Track 2 samples "No Easy Way Out" from Robert Tepper
Track 4 samples "Situation" from Yaz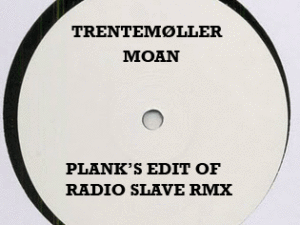 subdepth004
Released: 8/1/2010
Track is an edit/remix of Trentemøller – Moan (Radio Slave's Remix For K). Brandon originally made this remix/edit in 2007 to play at gigs when the release came out because the original was too long and he felt elements needed to be moved around, but it was forgotten on one of his computers. The track was cleaned up and was chopped down to 7 minutes.
This is an UNOFFICIAL release, so get it while it lasts!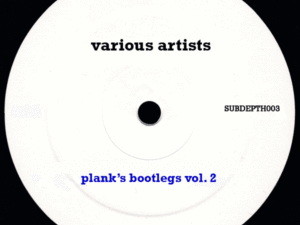 subdepth003
Released: 5/6/2010
Track 1 is a mash of Depeche Mode's "Wrong" (Madga's remix) and Miss Kitten's "PPPO" (Instrumental).
Track 2 is a mash of DBX's techno classic "Phreak" and Missy Elliot's "I'm Really Hot" (Ragtime Interlude).
Track 3 is a house remix of the indie/guitar record "Dickhead".
Track 4 is a mash of Nima Gorji's "I Got Something" and Hardcell's "Neo Acid".
Track 5 is a glitch/downtempo remix of the amazing track "Mad World" from Gary Jules off the Donnie Darko soundtrack.
DR009
Released: 1/8/2010
This is an exciting release; we have Håkan Lidbo giving us 3 amazingly deep, dubby tracks and one one of this signature glitchy futuristic sound. If you don't know who Håkan is, he's got more than 200 releases on numerous labels in the past decade. His style is unique and we're glad to be able to share this release with you!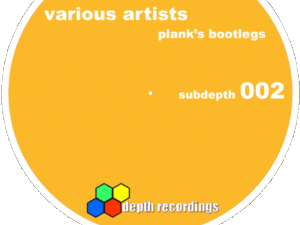 subdepth002
Released: 7/17/2009
Vanilla Ice – Ice Ice Baby (Brandon Plank's 2009 Remix) (6:11)
Ace – How Long? (Brandon Plank's Housey House Mix) (7:08)
Radiohead – Packed Like Sardines In A Crushed Tin Box (Brandon Plank Remix) (6:41)
Grauzone – Eisbär (Brandon Plank's 2008 Remake) (7:27)
Jeff Mills – The Bells (Brandon Plank Remix/Edit) (5:38)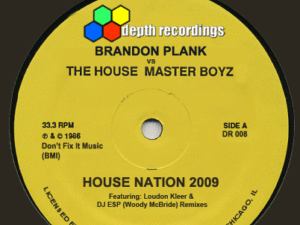 DR008
Released: 2/1/2009
A remake on a classic, we not only get a killer original mix from Brandon, but an all-star cast of remixers: Woody McBride, Brandon Bass and Loudon Kleer.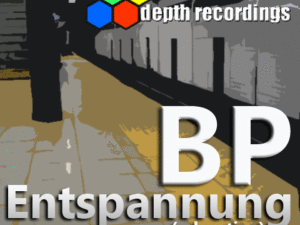 SUbdepth001
Released: 1/15/2009
This release represents a new sound from Depth Recordings. We're going to show
a deeper side, through soundscapes, ambience and broken beats. This release was an experiment in sound and production for me. It's a deep progression of sound and elements. The whole mp3 file is tracked out, should you want to burn it to CD and the individual files are chopped to those track markers. The ZIP file has a playlist file for smooth listening.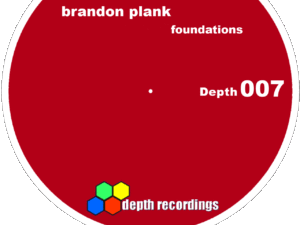 DR007
Released: 1/21/2008
The Architect
That's Hot
Sie Tanzen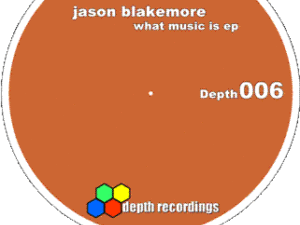 DR006
Released: 10/7/2007
If you remember DJ Trance from the 90s, then you know why we're excited to have a release by this rave icon! This release is a departure from his trance releases in the 90s, but we think it's even better.
DR005
Released: 12/25/2006
Air Born
One Way Flight
The Aruba Scam
The Ass Out
DR004
Released: 9/16/2005
Lurking In Shadow
Dark Or Light?
In My Head
Anon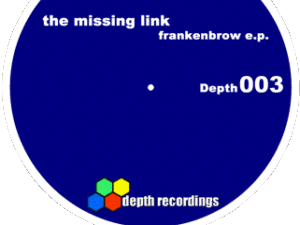 DR003
Released: 7/15/2005
5o
Club
2921
Tinker
India
DR002
Released: 12/6/2004
Nylon Tea
Nylon Tea (Eric.B's Caffeinated Mix)
This Is My Last Dive
DR001
Released: 5/1/2004
Brandon Plank – Skitzo
Brandon Plank – Skitzo (Eric.B Remix)
Eric.B – TFGD (The Fucking Get Down)